I'm ready to sign what's next?
Over the next few months we will be hosting safe, socially distanced appointments for you to sign the petition. Sign up for a time by visiting the site below!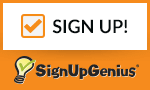 What do I need to bring to sign?
Yourself, and any other person(s) listed on your property!
A Mask.
Your Drivers License or other government issued photo ID.
We will have notaries on sight that will be there to notarize your signature.
Other Frequently Asked Questions
What is a Community Improvement District (CID)?
A CID is a self-sustaining non-profit separate from the municipality that created it.  Our CID will collect  revenue within its boundaries and spend those funds to improve community services. Sections 67.1401 – 67.1571 of the Revised Statutes of Missouri govern community improvement districts.
How many signed petitions are needed to pass the West End South CID?
5o% +1 of property owners in the district, and 50%+1 of total assessed real property value should be represented.
Who can sign the petition for the CID?
All unique real property owners within the district may sign a petition in support of the CID.
Who will be in charge of the CID?
Our CID will be governed by a board composed of nine members. At least one of the nine director positions is to be filled by an owner of a business or commercial property within the district. The other eight director positions are to be filled by owners or renters of residential property within the proposed District.
Each of the nine members represents 1 block within the district.
Will the CID Commissioners be compensated?
CID Commissioners will serve in a voluntary capacity and will not be compensated.
How much revenue will the proposed West End South CID generate?
It is estimated that our district will generate approximately $54,000 in the first year.
What will this money be spent on?
Our budget will initially be distributed in approximate percentages as follows:
40%- Public Safety and Security
25%- Cleaning and Maintenance and Beautification
15%- Infrastructure and Public Improvements
10%- Marketing and Special Events
10%-Administrative Support
This budget was determined by the feedback we collected during our outreach and the feedback we received from our survey. Future budgets will continue to be reflective of the input received by residents and stakeholders throughout the district.
Who pays for the CID?
Property owners who own property within the CID boundaries. Those who rent or lease do not pay these unless stipulated in by lease agreements.
If I am a property owner what will I have to pay?
The proposed rate will be $0.85 per $100.00 of real estate assessed valuation.   As an example, if the assessed value of a property is $25,000, that amount is multiplied by .0085.  The resulting amount, $212, would be the amount owed for one year.  Please use assessed values from the City of St. Louis  Assessor's Office website found below:
http://stlouis-mo.gov/data/address-search/index.cfm
Be sure to use the assessed value, not the appraised value, in your calculation. You can also find your estimated payment by viewing our Interactive Mapping Tool.
What is assessed and appraised value?
According to the City of St. Louis Assessors Office: Assessed value is the process of placing value on a property for the purpose of property taxation. Appraised value is the price the property would bring when offered for sale by a person who is willing but not obligated to sell it, and is bought by a person who is willing to purchase it but who is not forced to do so.
If the CID passes, will city services decrease?
The law prevents the City from diminishing services due to additional services provided by a CID.
What are the benefits to having a CID?
There are many benefits to having a CID. Beyond additional revenue for additional neighborhood services, CIDs allow for residents and stakeholders to have a voice in the decision making process about how best to enhance neighborhood services. These are local decisions made by local residents and local stakeholders.